After Builders Cleaning Checklist & Tips
If you've done a renovation project before or if you built your home ground up, you must prep for the after-construction mess that is left behind.
Even if the builders do their best to clean up once they finish the work, you can still expect to get in a clinch with building dust and debris.
And it surely is not a pleasant sight.
Tackling all this mess can seem like an overwhelming task, and you will wonder where to start, and how to organise the process.
To keep it concise, you will have two options – you can either do it by yourself or look for professional after builders cleaning services like Go Cleaners London. We can also offer specialised upholstery and carpet cleaning using hot-water extraction cleaning technology and purified water window cleaning to make your home shine.

Make Your After Builders Cleaning Checklist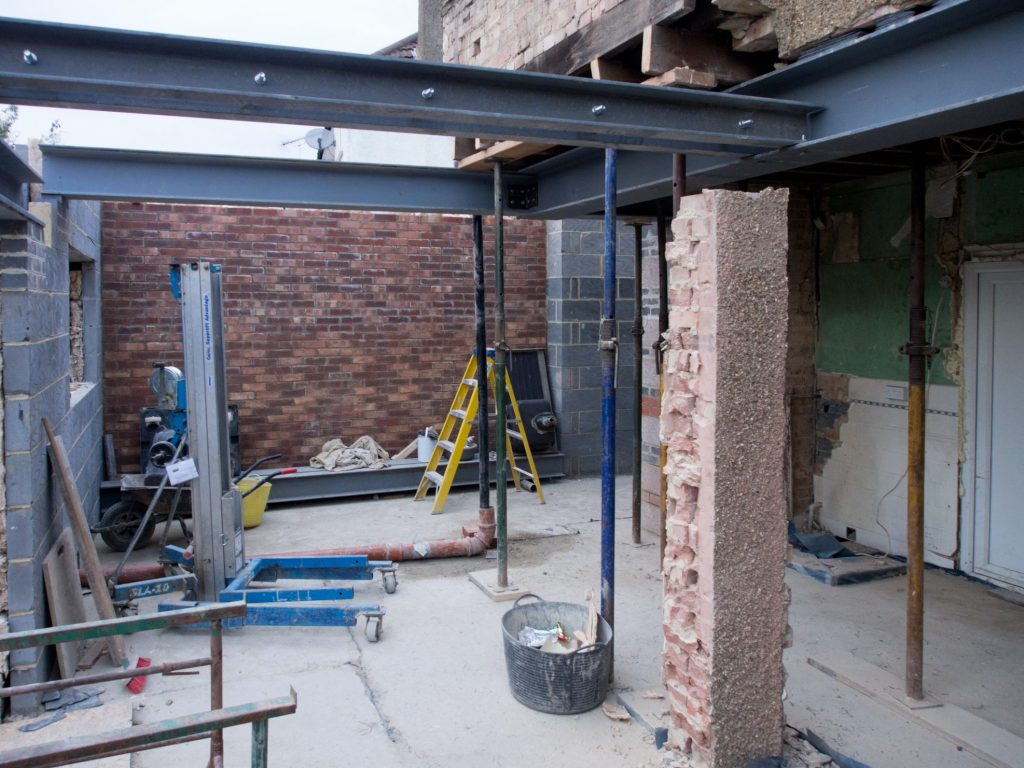 Before you rush in cleaning, you better build e a plan.
List tasks that you must do in every room that had, has, or will have some degree of construction or renovation works.
Then, you can continue by deciding the room order you will take – whether you will start with a bathroom and finish with a living room, or the other way around.
So, if you have time to spare and are willing to go on this quest alone, here is what you need to add to your list for a start:
Bins, bin bags, and boxes for rubbish;
A good vacuum cleaner;
Mops;
Buckets;
Cleaning detergents for all types of surfaces;
Scraper;
Brush and microfiber cloth;
Protective gear like glasses, gloves, and face masks;
Gathering neighbours, friends, and/or family to help out would also be a plus
The next step would be to make a list of important tasks that must be done in every room.
For example:
Sweeping, vacuuming, and mopping the floors.
Cleaning windows, window frames, tracks, and sills.
Washing and polishing the doors, frames, and doorknobs.
Make sure to wash walls, skirting boards, dado rails.
Clean all air vents!
Removing debris, dirt, rubbish, extra building materials, and packaging.
Ventilate regularly during the process so that the air cleans out faster.
Fix Your Room Order
Once you've made a list of items and tasks, you need to carry out, it's time for action.
The most strategic way would be to make a room order to plan and stick through it during the cleaning process. This means that you should clean one room at a time and move on to the next one only when you are sure you are done with the cleaning.
Living room;
Bedroom;
Kitchen;
Bathroom;
Hallways.
If you have worries about usage, functionality and forthcoming renovation works, consult with an interior expert, and get your plans straight.
Living Room
For most people, this is the central and main room for friends and family gatherings, so it's important to make it fresh and tidy.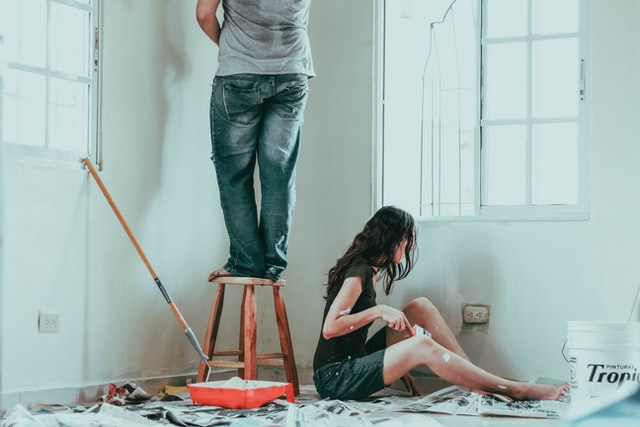 When you do the after-construction cleaning, make sure to, aside from the regular things, also clean the shelves, cabinets, and drawers, vacuum upholstery and carpets, dust all furniture, and polish the surfaces.
Bedrooms
We all know that nobody can get a healthy sleep in a grimy and dusty bedroom. What's important is to keep the sleeping area clean from any dangerous debris or chemicals that might be used during the renovation.
Vacuum mattresses and carpets.
Clean the shelves and drawers.
Dusting all the furniture,
Wash curtains and drapery.
Kitchens
Having a clean kitchen is not only essential for aesthetic reasons but also dust and dirt could worsen your meal. Doing down-to-the-detail after-builders cleaning is of the utmost importance in this case.
You should thoroughly:
Vacuum.
Wash.
Sanitise.
Polish all the working surfaces.
Clean the kitchen floor, sink, faucets, drain, oven, fridge, washing machine, and small appliances like toaster, kettle, or microwave.
Remove cement from the tiles, clean shelves, cupboards, and drawers.
Remove the rubbish when you are done.
Bathroom
Some people think the bathroom is the essence of every home, therefore it's important to keep it clean at all times.
Why not start right off the hook?
In this case, after builders leave, you should also wash and clean:
Sinks;
Drain;
Faucets;
Rinsing the mirrors;
Sanitising the toilet, bathtub, shower, and the floor;
Curtains;
Bath rugs.
Halways
In the end, don't forget the stairs and hallway. Anytime you want to enter your bedroom or a living room, you will first need to go through the hallway or climb the stairs – therefore it's important to make sure they are also free from debris and dangerous materials. Otherwise, all your work in other rooms would be for nothing.
Clean, wipe, vacuum, sanitise:
Bannisters;
Railings;
Surfaces;
Shelves;
Drawers.
Once you clean up the whole area, you will surely be proud of yourself for all the work you have done, and if you eventually decide to sell it, having your house clean and tidy will definitely speed up the process, and you will know what prices to keep in mind.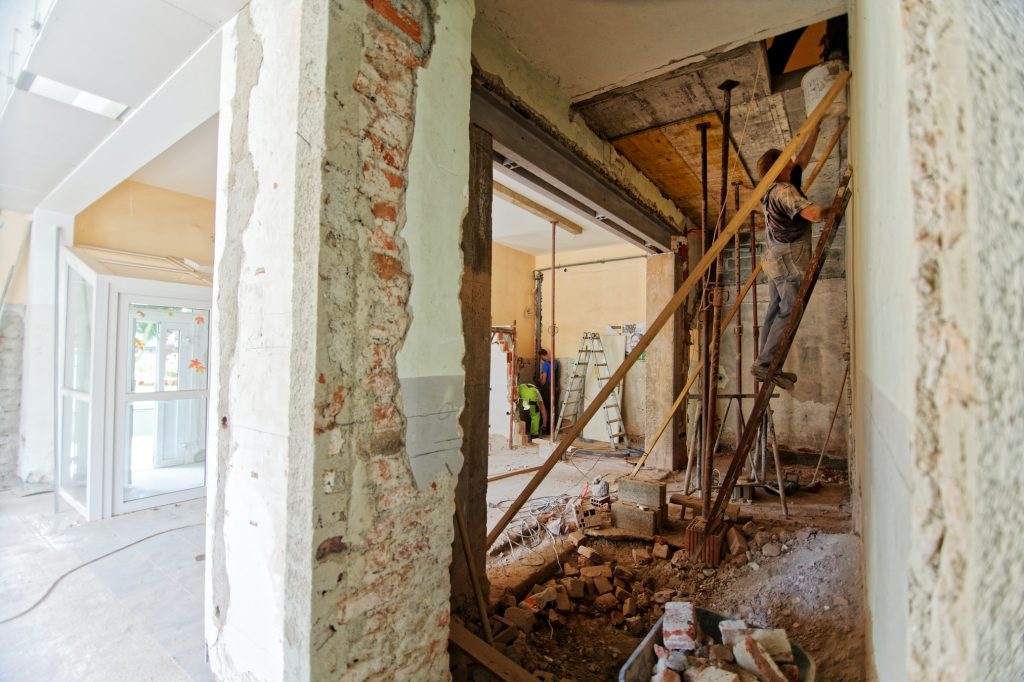 Arranging Professional Cleaning
As you can see, cleaning after builders is a strenuous process and will take a lot of your time. If you just renovated your rooms, bathrooms, or built your house from scratch but are a busy person with a stuffed schedule, contacting professional cleaners would be the best option for you.
Contacts us for professional help.
The cleaner teams are not only experienced professionals that know how to deal with deposits of dirt systematically, but are fully equipped with the industrial level machinery and detergents that guarantee to provide the best results.
They will bring the shine back to your living area by cleaning the spots you would maybe not even consider checking out by yourself like door frames, switches, skirting boards, they will also polish your floors, clean wall marks, take care of wooden debris, bricks, nails, plaster, and other types of waste, leaving your area fresh, and clutter-free.
The cleaning workers can also help you out with dusting off the rooms, cleaning carpets, rugs, and upholstery, scrubbing bathroom surfaces, washing off windows, sills, and windows frames, polishing windows, mirrors, doors, and other surfaces in your home. Basically, they ace up your sleeve.
Expert Tips: Doing the Deed By Yourself
In case you are the type of person who likes challenges and is welcoming them as they come, or if you even did the whole renovation/building project by yourself in order to not only build a new house but also learn how to renovate, doing the deed by yourself can be the perfect time to learn more about the home renovation process 'befores and afters', says Veejays renovations. 
If you paint your living room wall or install new gas appliances after you pass for a gas certificate, professionals Gas Safety Certs advise doing regular inspection, follow-ups as newly renovated properties need some test time until you can avoid the risk. The first thing you will learn is that the renovation doesn't stop with construction workers leaving the space, but right after you go ahead and finish your home yourself. 
When times come to move in, having the right know-how can save you ton in heavy lifting, comments What Removals, so take a look at our moving checklist.
Find out what hazardous compounds have been used throughout the entire process, from raw concrete, rendering, insulation, painting, and even new furniture, comments Render Hero.
Make the necessary arrangements to hire a skip or have professional rubbish removal carried for you.
Different flooring materials could need different cleaning, comments the hard floor cleaning experts at Go Cleaners London.
Wrap Up
Cleaning after construction can be very demanding and time-consuming, but if planned thoroughly, and if all the options are considered, it will roll out smoothly and will be rewarding in the long run.