7 Reasons to Get an End of Tenancy Cleaning Service When Moving Out
The time to move to your new home has come and with all the emotions involved it is easy to forget that you still have some work to do on your current property – you need to clean and tidy it up, so the new tenants or renters can have a fresh start there. Also, you should impress your landlord, so you can have your bond back. You may follow our week by week checklist for moving out, each one of our end of tenancy cleaning tips and do the cleaning on your own and thus save some money, but the odds tell that your efforts may not be sufficient. That said, searching for professionals to perform an end of tenancy cleaning sounds like a reasonable solution and is a way to ensure you will receive your deposit back.
Other than the obvious long hours spent in scrubbing and wiping, see why is better to rely on professional help when the time to end your tenancy has arrived.
Carpet stains are hard to deal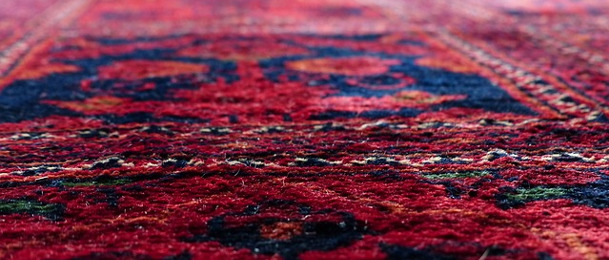 Removing stubborn stains from carpets is not only troublesome but can lead to further damage of the fibers. Sometimes spots and spills require detergents which are not available over the corner, and the carpet cleaning machines are not usually part of the usual of tenants' inventory. It is suggested to have your carpets professionally cleaned.
Dealing with limescale takes time
Limescale is another thing on the list that should be taken care of. Sinks and taps are often the places where limescale forms and removing it will require some efforts, and some time. Most products that are used to fight it need to be left for an hour to get the best results. However, if you are using a product that consists abrasives, you should be cautious not to damage the surface. More on limescale and how to deal with it.
Oven valeting is not for everyone

Ovens along with bathrooms often hide our dirtiest secrets. The presence of sticky leftovers , surface covered in a black layer of dirt – a sight that is not something owners are proud of. However, with the proper solutions, everything can be dealt with. Unfortunately, if you haven't cleaned it for a while, a professional deep cleaning of the oven is required to remove the grease from the inside. Do your math well, because it may be cheaper and definitely less time-consuming for you to get professional cleaning for your oven. For example, one of the many cleaning services offered by Go Cleaners is oven cleaning, performed using the dip tank method as part of the end of tenancy cleaning, so you can even clean your stove for free.
Fighting bad odour was unsuccessful
Odours tend to combine and the result can be really terrifying. Cigarette smoke, cooking, and even your carpet can be the source of a bad smell. In most cases, a deep carpet cleaning can solve all your issues with unpleasant odour. As you may have already noticed, air fresheners are not powerful enough to mask the smell especially if your sofa or armchairs are responsible for the bad smell. Performing a professional upholstery and sofa cleaning will surely remove the unpleasant odour. If you are having trouble with finding the source, call a professional cleaning company for help.
Grease is all over the place

If you a fan of home cooked meals, you know that cooking often results in a lot of grease around the kitchen. Usually, it is most common on countertops, extractor fans and even on your kitchen cabinets' doors. Doing a regular wiping of these areas will surely reduce the amount of cleaning you have to perform when moving out of the property, but you have neglected these areas, prepare for some scrubbing and wiping. Cleaning grease that has built up over years requires time and proper cleaning solutions.
Trust and experience are always essential
Knowing the do's and dont's of this specialised form of cleaning, the end of tenancy teams have successfully contributed in returning the deposit of countless tenants. Following a checklist is a guarantee that not a single area of your property will be missed. Working with many landlords and estate agents makes them well aware of all the cleaning tasks that should be completed. You can check our end of tenancy cleaning checklist so you can have a clue of what to expect.
Increased odds for getting back your security deposit
There are many cases in which tenants have not received their security deposit back, or if they did, it was just partially recovered. This happens when tenants do not clean the property when they move out, or do clean it but not to the standard that their landlord was expecting. Appointing a professional cleaning service for your move out is a reliable way to demand and get your security deposit from your landlord.