Leave No Trace Behind: Go Cleaners' End-of-Tenancy Cleaning in Havering
Convenience of leaving the cleaning to professionals, saving you time and effort.
Improved chances of a smooth transition to your new residence.
Assistance with meeting the cleaning obligations of your lease agreement.
Call now

020 3746 2411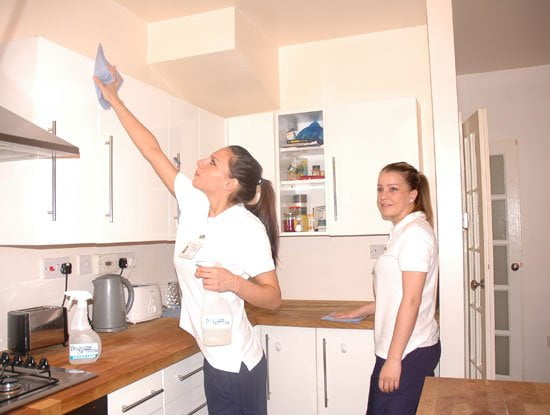 Cleaners near you
Available evenings & weekends
24/7 call center operator
Professional cleaners
Customizing Your End of Tenancy Cleaning Package in Havering: What to Expect
When it's time to move out of your property in Havering, ensuring a thorough end of tenancy cleaning is essential to secure your deposit and leave a positive impression. At Go Cleaners, we understand that every property is unique, and your cleaning needs may vary. That's why we offer customizable end of tenancy cleaning solutions in Havering, tailored to your specific requirements.
Personalized Cleaning Packages for Your Peace of Mind
With Go Cleaners, you have the flexibility to design your end of tenancy cleaning package to meet your needs. Here's what you can expect:
Consultation: Our cleaning experts will consult with you to understand the size and condition of your Havering property, as well as any specific cleaning requests you may have.
Custom Cleaning Checklist: Based on your requirements, we'll create a customized cleaning checklist that outlines the tasks we'll perform. You can add or remove items to ensure the package aligns with your expectations.
Flexible Scheduling: We work around your schedule. You can choose a convenient date and time for our cleaning team to visit your Havering property.
Comprehensive Cleaning: Our experienced professionals will execute the cleaning tasks according to your customized checklist, leaving no corner untouched.
Quality Assurance: After the cleaning is completed, we conduct a thorough quality check to ensure every task has been carried out to our high standards.
Why Customize Your End of Tenancy Cleaning in Havering?
Cost-Efficiency: You only pay for the specific cleaning tasks you need, avoiding unnecessary expenses.
Personalization: Tailoring the cleaning package to your preferences ensures your property is cleaned exactly how you want it.
Peace of Mind: Customization gives you peace of mind, knowing that the cleaning will meet your standards and the expectations of your landlord.
At Go Cleaners in Havering, we believe in delivering end of tenancy cleaning solutions that align with your unique needs.
Customizing your cleaning package allows you to take control of the cleaning process, ensuring your property is spotless and ready for the next tenant. If you're looking for reliable end of tenancy cleaning in Havering that can be tailored to your preferences, contact us today.
We're here to make your move-out experience as smooth and stress-free as possible while maintaining the cleanliness and hygiene of your property.
Customization Suggestions for End of Tenancy Cleaning in Havering
| End of Tenancy Cleaning Package Options in Havering | What's Included | Customization Options |
| --- | --- | --- |
| Basic Cleaning Package | – Surface cleaning | – Add-on services (e.g., carpet cleaning, oven cleaning) |
| | – Dusting and wiping surfaces | – Customized cleaning checklist |
| | – Vacuuming | – Selection of cleaning materials |
| | – Bathroom and kitchen cleaning | |
| Deep Cleaning Package | – All features of the Basic Package | – Additional deep cleaning tasks (e.g., grout cleaning) |
| | – Appliance cleaning | – Tailored cleaning schedule |
| | – Interior window cleaning | |
| | – Detailed floor cleaning | |
| Customized Package | – Fully tailored cleaning | – Select specific areas for cleaning |
| | – Flexible cleaning checklist | – Mix and match cleaning services |
| | – Personalized cleaning schedule | – Choose eco-friendly cleaning products |
| | – Optional add-ons available | – Specify any special requests or preferences |
Havering's Heritage and Go Cleaners London's End of Tenancy Magic!
Havering is a picturesque borough steeped in history and natural beauty. This charming locale, with its vibrant communities and scenic landscapes, has a unique character that captures the hearts of all who visit.
A Glimpse into Havering's Past: Havering is a place where history comes alive. Explore the remnants of the royal palace, Havering-atte-Bower, where monarchs once roamed. Stroll along the ancient streets of Romford, where centuries-old markets have thrived. And when nature beckons, Bedfords Park's sprawling woodlands provide a serene escape.
Community and Culture: Havering's true richness lies in its diverse communities. This multicultural tapestry adds depth to its character. You can savor international flavors in South Street's restaurants, embrace British traditions in Upminster's pubs, and dive into local history at the Havering Museum.
Go Cleaners London: Your End of Tenancy Solution: Amidst Havering's enchanting landscape, Go Cleaners London offers a vital service for those moving on to new chapters. Our specialized end of tenancy cleaning solutions ensure that your old residence is left spotless and ready for the next occupants. From Rainham to Hornchurch, our expert team in Havering is dedicated to making this transition effortless and seamless.
What clients say about us
We did a renovation and the house was looking awful afterward. There was dust literally everywhere. Thank you for cleaning up everything so quickly, now we can enjoy our home again.
Thank you! Now I don't have to toss our heirloom rug. However, I expected better results on my bedroom carpet.
I always get the service when I need it, and my rental flats are always in a flawless condition after you have cleaned them.
I was abroad for a few years and my garden became a mess in that time. I collected quotes and chose you for clearing the junk. Now, my favourite spot in the house looks tidy again. Thank you.
I ordered a gutter cleaning but got much more. My system was inspected, repaired, and the technicians gave me advice on how to protect it from getting clogged.
I have a stone floor in my kitchen which needs regular maintenance. I use these guys every six months and I am satisfied with the look of my floor.
My first time using your services, so I was a bit skeptical. Yet, the cleaners were professional and helpful. Would call you again as long you come at the expected time.
Amazed from the look of my appliance! I honestly didn't expect this service to make such a difference, now everything I cook has a better taste. Thank you from all our family members.
Thank you for helping me with my driveway. The results were extremely satisfying even though it was never cleaned before. Cheeers!
There was so much mud caked into the foyer runners that we were ready to throw them away, but your cleaner said he could save them. He was right and we are grateful.
Very pleased with the appointed account manager, the communication is easy and the results satisfying. As a growing business we need to have a spotless work environment and your cleaners are doing a great job delivering it.
The curtains in my husband's study were becoming dingy and smelly because of the cigar smoke. I was ready to purchase a new set but the stains came out. You saved us money.
They wash my windows every month and I am happy with the service. Sometimes the cleaner is late but still, the windows are cleaned very well each time.
We offer also in Havering
Book cleaning services online near you