The Architects of Crystal Clarity: Go Cleaners' Window Wonders in Queens Park
Expert knowledge of various window materials, including single-pane to double-glazed.
Reliable and punctual service from a trusted provider, ensuring peace of mind.
Expert attention to detail, including window frames, sills, and fixtures.
Call now

020 3746 2411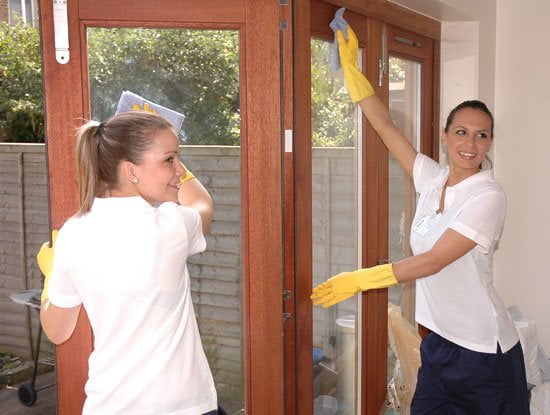 Cleaners near you
Available evenings & weekends
24/7 call center operator
Professional cleaners
Eco-Windows: Sustainable Solutions by Go Cleaners in Queens Park 🌿
Your home is your sanctuary, and the windows that let in the natural light deserve the best care. That's why, at Go Cleaners, we've taken our commitment to sustainable, eco-friendly cleaning solutions to a new level with our window cleaning services in Queens Park.
Traditional window cleaning methods often involve harsh chemicals that are not only detrimental to the environment but can also affect the air quality within your home. With eco-friendly window cleaning, you get the best of both worlds – sparkling windows and a greener planet.
Here's why eco-friendly window cleaning is essential:
Environmental Responsibility: By choosing eco-friendly cleaning, you reduce your carbon footprint and contribute to a healthier planet. Our sustainable practices minimize water waste and avoid the use of harmful chemicals.
Healthier Living: Traditional cleaning products can release harmful fumes into your home. Our eco-friendly approach ensures that you, your family, and your pets breathe clean and safe air.
Sustainable Practices: Our eco-window cleaning service utilizes water-efficient techniques, making it a sustainable option that conserves water while delivering excellent results.
Residue-Free: Unlike chemical-based cleaning solutions, eco-friendly methods leave no residues behind, ensuring a streak-free, clear view from your windows.
The Benefits of Eco-Friendly Window Cleaning 🏠
Opting for eco-friendly window cleaning with Go Cleaners in Queens Park offers several advantages:
Sustainability: You'll be part of a sustainable solution that contributes to environmental preservation.
Healthier Living Environment: Your home will be free of harmful fumes and chemical residues, promoting a healthier living environment.
Efficiency: Our eco-friendly techniques ensure that your windows remain cleaner for longer, reducing the frequency of cleaning.
Aesthetic Appeal: Your windows will shine, enhancing the aesthetic appeal of your home.
Peace of Mind: Knowing that your choice is not only effective but also eco-friendly provides peace of mind.
At Go Cleaners, we understand that you want the best for your home and the environment. Our eco-friendly window cleaning services in Queens Park are designed to give you sparkling windows while helping you make an eco-conscious choice. Contact us today to schedule your eco-window cleaning and enjoy the clarity and sustainability it brings to your home.
Health Benefits of Clean Windows
| Health Benefit | Description |
| --- | --- |
| Improved Mood | Clean windows allow more natural light, which can boost mood and reduce feelings of depression. |
| Enhanced Productivity | Natural light from clean windows can increase alertness and productivity in work or study environments. |
| Reduced Allergens | Regular window cleaning helps remove dust and allergens, contributing to improved indoor air quality. |
| Better Sleep Quality | Clean windows provide a tranquil view, promoting better sleep and reducing insomnia. |
| Reduced Stress Levels | A clear view of the outdoors can help reduce stress and promote relaxation. |
| Positive Impact on Well-being | Clean windows contribute to an overall sense of well-being and contentment. |
Discover Queens Park: Where Community Thrives 🏡
Queens Park, nestled in the heart of North West London, is a neighborhood known for its thriving community spirit and a perfect blend of urban convenience and green spaces. With a rich history and a diverse culture, Queens Park offers an inviting atmosphere for families and professionals alike.
Community and Culture 🤝
Queens Park prides itself on its strong sense of community. Residents often come together to celebrate various cultural events and gatherings. The neighborhood hosts a range of activities, from local markets and fairs to art exhibitions and music festivals, providing a vibrant atmosphere for all.
Green Oases 🏞️
Despite its urban location, Queens Park boasts green spaces that provide a serene escape from city life. The expansive Queens Park itself is a highlight, offering beautiful gardens, tennis courts, and a cafe. It's a favorite spot for picnics, jogging, and leisurely strolls.
Local Charm 🏪
The neighborhood's high street, Salusbury Road, is a hub of local businesses. You'll find charming boutiques, cafes, restaurants, and specialty shops, offering everything from artisanal treats to unique fashion finds. Queens Park provides a friendly and welcoming shopping experience.
What clients say about us
We did a renovation and the house was looking awful afterward. There was dust literally everywhere. Thank you for cleaning up everything so quickly, now we can enjoy our home again.
Thank you! Now I don't have to toss our heirloom rug. However, I expected better results on my bedroom carpet.
I always get the service when I need it, and my rental flats are always in a flawless condition after you have cleaned them.
I was abroad for a few years and my garden became a mess in that time. I collected quotes and chose you for clearing the junk. Now, my favourite spot in the house looks tidy again. Thank you.
I ordered a gutter cleaning but got much more. My system was inspected, repaired, and the technicians gave me advice on how to protect it from getting clogged.
I have a stone floor in my kitchen which needs regular maintenance. I use these guys every six months and I am satisfied with the look of my floor.
My first time using your services, so I was a bit skeptical. Yet, the cleaners were professional and helpful. Would call you again as long you come at the expected time.
Amazed from the look of my appliance! I honestly didn't expect this service to make such a difference, now everything I cook has a better taste. Thank you from all our family members.
Thank you for helping me with my driveway. The results were extremely satisfying even though it was never cleaned before. Cheeers!
There was so much mud caked into the foyer runners that we were ready to throw them away, but your cleaner said he could save them. He was right and we are grateful.
Very pleased with the appointed account manager, the communication is easy and the results satisfying. As a growing business we need to have a spotless work environment and your cleaners are doing a great job delivering it.
The curtains in my husband's study were becoming dingy and smelly because of the cigar smoke. I was ready to purchase a new set but the stains came out. You saved us money.
They wash my windows every month and I am happy with the service. Sometimes the cleaner is late but still, the windows are cleaned very well each time.
Our services in Queens Park
Book cleaning services online near you