How to Clean a Leather or Upholstered Recliner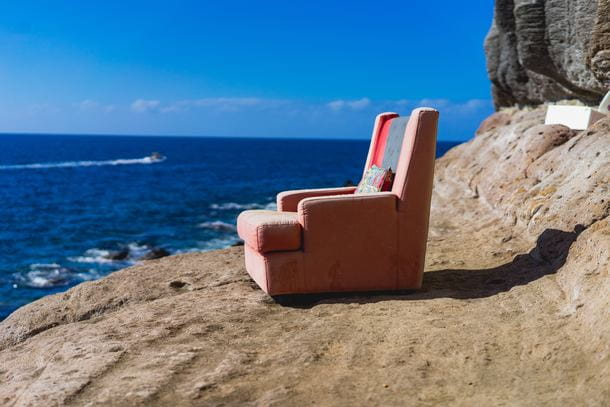 Despite your best efforts at keeping recliner upholstery clean and tidy, spills happen!
Perhaps you've spilt a drink in your favourite chair and you didn't clean it right away or you have a fresh stain and want it out immediately? Or maybe you're looking for ways to refresh upholstery or leather to keep your recliner looking like new?
Whether you're dealing with a stain or looking for advice on maintaining your lounger, here you'll find expert cleaning tips from Go Cleaners London – Professional Cleaning Company!
In this guide, you'll learn how to clean leather or upholstered recliners yourself.
Without further ado,
Red wine?
Pasta sauce?
A stinky pet stain?
Whatever the spill, there's a solution.
Before you begin recliner cleaning:
Double-check how-to-care instructions before you begin. 
Whether your recliner is upholstered or leather, particularly if it's under warranty. Adjacent instructions should provide a quick list of cleaning products to avoid using, be it leather or upholstery. 
According to Recliner Time, the labels on most cleaning products designed for leather and/or upholstery recommend testing the product on an inconspicuous area before you move forward, as some cleaners can alter fabric and leather colours. The underside of a cushion or the hidden inner portion of the chair's side or back is the ideal spot for testing. 
Make sure your recliner is water-safe.  Once you check, you are ready to proceed. 
Related: How to Clean a Suede Sofa at Home
Follow these steps: How to clean spills on an unupholstered recliner:
Blot up the mess with kitchen paper or absorbent rags. For all recliners, avoid making matters worse. Don't work your way from the outer edge of the stain to the centre. After you've blotted away as much as you're able, move on to the next step. 
Vacuum the area to remove heavy dirt.
Fill a bucket with warm water and add a tablespoon of laundry detergent or washing up liquid.
Ensure that the soap you choose has no bleach in it. If you have an enzyme-based cleaner, that's safe for your upholstery, it will work.
Dip a rag into your cleaning solution, wring out the excess liquid, and wipe the stain using circular blotting motions and working your way from the edge inward. If the stain has set, you may need to scrub the area with a soft brush.
Repeat the blotting / brushing motions until you've cleared away the stain. 
Repeat with clear water to remove any residue from the cleanser.
Press a few layers of kitchen paper or a light-coloured towel onto the spot you cleaned. This will absorb any excess liquid. Allow your recliner to dry completely before sitting in it. 
If your recliner's upholstery is solvent-safe, follow the instructions on your cleaner's label after blotting away as much of the stain as you can. 
Related: How to Clean Upholstered Dining Chairs
Cleaning stains from leather recliners
If you've just spilt something on your recliner, you may be in luck so long as no grease is involved. 
Wipe it all up.
Check for residue leftovers. 
Blot grease spots with a clean, dry cloth. 
Avoid scrubbing motions, as this can cause the stain to worsen. 
Sprinkle a layer of corn starch or talcum powder over the grease stain. 
Check the time and allow the powder to sit for 15 minutes. 
Vacuum the powder away or remove it with a soft brush. 
Repeat the powder process until it's all gone. 
Let the recliner dry completely if you see water spots. The spots might disappear on their own. If, after the area has dried you still see the spots,
Dampen a clean cloth.
Wring it out well.
Start at the centre of the stained area. Carefully wipe outward toward the edges of the entire surface in question, rubbing gently. The idea is to use the additional liquid to blend the stain in and create a uniform appearance. 
Related: The Deep Cleaning House Checklist to Follow & Room-by-room Chores
Cleaning severe stains on upholstered and leather recliners
If, after trying these emergency steps on your own, you find that your recliner is still stained, you may want to call in for professional upholstery cleaning. Stains from ink, paint, and dried, set-in spills often call for special care.
How to clean your recliner: Keep it fresh with this simple schedule
Whether you have an upholstered recliner or a leather one, it'll benefit from a weekly vacuuming. If you own a pet, we recommend that you vacuum every two to three days to stop pet hair from accumulating! There's a good resource on choosing a vacuum for pet hair here.
Leather recliners should be fully cleaned with a compatible leather cleaning product at least once per month. Choose a product that cleans and conditions leather. There are plenty of great options available. 
Upholstery recliners should be deep-cleaned twice annually, using products appropriate for the fabric in question. You'll find a handy guide on how often other household items and furnishings should be washed, here. 
For both types of recliners follow the instructions on the product's label, always remembering to test a hidden spot before proceeding. Let your chair dry completely afterwards. 
Read: The Deep Cleaning House Checklist to Follow & Room-by-room Chores
That's it! 
With regular reclining cleaning care, you'll be rewarded with a cosy recliner that smells fresh and looks fantastic for years to come.