End of Tenancy Cleaning Advice and DIY Tenant Tips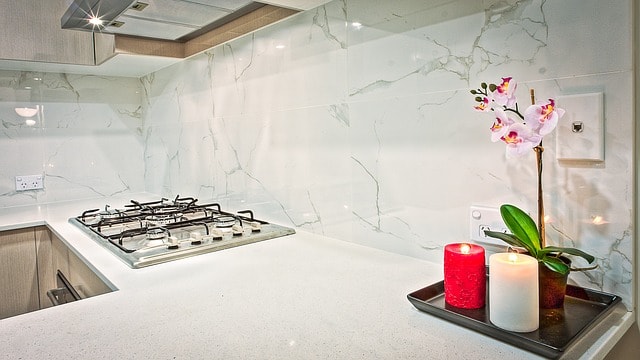 Are you planning to leave your housing?
Is it time to end your lease?
If you do not end your tenancy appropriately, it might result in your security deposit being heavily reduced due to various deductions claimed by your landlord. An end of tenant cleaning is one of the main reasons for cuts in your tenancy deposit.
In this article, we will share some first-hand end of tenancy cleaning advice on how to properly end your tenancy and securely get your deposit in full. 
Invite your Landlord for an Unofficial Inventory Inspection
In order to make sure that the property is left in the same condition as it was initially let, your landlord or letting agency will do a check-out inventory inspection as part of the tenancy check out procedure. If your ex-housing is not in a condition to meet the standards set in your tenancy agreement – there will be deductions taken from your security deposit in order to cover for the expenses of repairing or cleaning the property.
In order to make sure that doesn't happen, kindly invite your landlord to a visit anywhere from 2 to 4 weeks prior to you leaving the property. Your goal would be to outline and note down any specific recommendations or repair requirements. During this informal tenancy inspection, cover the following:
Are there any certain areas that would use extra cleaning?
Is there any damage that was present prior to you moving in?
Will there be repairs/fixes that lay beyond your responsibility as a tenant?
Can the Landlord Force you to Hire a Cleaning Company?
That is a good question, whose answer lies in your tenancy agreement. It should be specified whether you need to have the property cleaned by professionals or not.
As the saying goes – "It is always better to ask".
Don't stress your nerves while trying to figure out on your own if there would be any potential problems with your property, but rather approach your landlord in a polite manner and negotiate things with patience and common sense.
Pros of Hiring Professional Tenancy Cleaners
One of the most common cleaning tasks you will have to do is taking care of all the stains on your carpets, rugs and upholstery.
Here are the benefits of hiring a professional:
Removing stubborn stains from carpets is not only troublesome but can lead to further damage to the fibres;
Sometimes spots and spills require detergents which are not available over the corner;
Also, carpet cleaning machines for hot water extraction are not usually part of the usual tenants' inventory.
Dealing with Bad Odours
Odours combine, and the result can be really terrifying. In most cases, deep carpet cleaning can solve all your issues with an unpleasant odour.
Cigarette smoke, cooking, and even your carpet can be the source of a bad smell;

Air fresheners are not powerful enough to mask the smell especially if your sofa or armchairs are responsible for the bad smell;

Performing a 

professional upholstery and sofa cleaning

 will surely remove the unpleasant odour. If you are having trouble with finding the source, call a professional cleaning company for help.
Getting Professional Oven Cleaning
The presence of sticky leftovers, surface covered with a black layer of dirt – a sight that is not something owners are proud of.
However, with the proper solutions, everything can be dealt with. If you haven't cleaned it for a while, professional deep cleaning of the oven is required to remove the grease from the inside.
Do your math well, it may be cheaper and definitely less time-consuming for you to get professional cleaning for your oven;
The pros will dismantle each detachable part of the oven and use a dip tank to dissolve any stains with the help of a bio-solution;
Clean the inside and out of the oven with eco-friendly detergents;
One of the many cleaning services by Go Cleaners is oven cleaning, performed using the dip tank method as part of the end of tenancy cleaning, so you can even clean your stove for free.
Significantly Increase the Chance of Getting Your Deposit
There are many cases in which tenants have not received their security deposit back, or if they did, it was just partially recovered. This happens when tenants do not clean the property when they move out, or do clean it but not to the standard that their landlord was expecting.
Appointing a professional cleaning service for your move out is a reliable way to demand and get your security deposit from your landlord.
End of Tenancy Cleaning Advice: Cleaning Yourself
Basic End of Tenancy Cleaning Tips for Tenants
The phrase "end of tenancy cleaning" is often blamed for being misleading, for it is common for minor repairs to be considered as part of ending your lease. To clean up means to take all precautions to reduce the risk of claims and deductions. Following a thorough tenant moving out checklist is a way to ensure you don't miss on any details that might cost you money.
Although some tasks might require more advanced skills, as a tenant you can still clean, fix and repair lots of the tasks yourself, here is a list:
Fix broken or fading light bulbs, power sockets or/and switches. If you aren't experienced in doing those yourself, contact a professional.
Take care of wall dents via wall putty. Make sure all nails and hangers are removed and all holes in the wall are filled.
Repaint walls if you were previously allowed to redecorate. After consulting with your landlord, if a repaint is needed and you've done something similar in the past, repaint the walls that need repainting.
Does Your Tenancy Require You to Clean Gardens and Exterior?
If so, here are a few tips for an end of tenancy garden tidy up:
Cut the lawn and dispose of the grass and leaves accordingly;
Remove any weeds that the landlord might make a problem of if they are left in the garden;
Prune any branches which have grown too long;
Clean the patios, pathways and driveway;
Dispose of all accumulated rubbish and plant matter such as leaves, twigs, dirt etc.
Extra Move out Cleaning tasks: DIY to Ensure you Get your Tenancy Deposit in Full:
Clean and wipe furniture till you achieve a welcoming and cosy shine. Treat every type of furniture according to the material it's made of (fibre, leather, wood, marble, metal). If there are any spillages and stains on your upholstered dining chairs or precious sofa, you should take care of them asap;
Wipe and disinfect bathroom utensils – faucets, showerheads, glass and etc. Your best cleaning friends here are baking soda and white vinegar, helping you dissolve any limescale, mildew, soap scum and other debris;
Clean your bathroom of dirt, mildew and marks  – visible the most and tolerable the least. Don't forget to check if the tile grout in your bathroom needs a scrub as well. Consider zero-waste bathroom cleaning;
Degrease and scrub your oven, hot plates, hob extractor, and surrounding areas. Use a 50/50 water and baking soda paste to cover all heavily greased surfaces, leave overnight and clean up by spraying the surface with white vinegar water.
These simple repairs will take any experienced handyman anywhere from 5 to 20 minutes per fix. If you lack the know-how and gear you will surely waste more time and effort into preparation, rather than calling out to tenancy professionals. More than 90% of landlords will appreciate tenants being conscientious.
Helping your landlord is the best way to help your deposit refund.
How to Remove Limescale from Appliances?
Limescale can be one of the hardest and most irritating cleaning task you can do at home. So let us give you some expert tips on how to tackle limescale anywhere at your property and deal with it as easy as possible:
Kettles and coffee makers – The most effective way to put a stop to white flakes dancing in your morning hot beverage is to run your electrical appliances, now and again, filled with a mixture of water and white vinegar or lemon juice (50/50). Then, rinse them thoroughly and they should be limescale-free;
Glassware and cookware – The same ingredients, as above, will work great on your lusterless jugs, jars, decanters and cookware. Mix equal parts of white vinegar and water and soak your tarnished glassware overnight. Rinse well on the following morning. You can bring back the shine to your pots and pans if you fill them with the same mixture and simmer it for about 15 minutes. Then, proceed by washing them as normal with a soft sponge and rinse them well;
Washing machines and dishwashers – Mild limescale removal detergents are the standard choice of the homemaker when it comes to cleaning the washing machine and the dishwasher. Still, if you have suddenly gone green and environmentally conscious, use a cup of undiluted lemon juice and run the appliance empty on a regular cycle;
Taps, fixtures and fittings – Natural products like soda bicarbonate and lemon can be a hack to help you clean the especially hard-to-remove white caking from around your taps and sink fixtures. Just make a paste-like mixture and use its abrasive properties to your advantage. Scrub gently the affected bathroom accessories, wipe, rinse and polish with a cloth. For really stubborn encrustations, say, on the faucet aerator, you can dip the spout into a cap, full of lemon juice and leave it overnight by attaching it securely with a tape;
Tiled surfaces, sinks, showers and baths – Again, lemon or vinegar (diluted) can be sprayed on the discoloured tile and grout surface, on the sink, shower base or bathtub. Leave the solution to sit for a while. You can scrub in some soda, too, for better effect and then rinse and wipe the surface;
Toilet – If you have run out of your Domestos toilet cleaning gel but you have plenty of Coca-Cola in the fridge, put it to good use and do your teeth a favour. Cola will remove successfully hard water deposits from your toilet bowl and even be a fridge cleaning hack if you leave it to work for several hours. The drink contains high levels of phosphoric acid, which is proven to be effective against rust and limescale.
For more in-depth info on limescale prevention and treatment, check our blog post: "Goodbye to Limescale or How to Prevent It from Settling in Your Home"
Move-out Cleaning at the End of Your Lease
A leaving rental property cleaning is crucial to securing your full tenancy deposit.
Lack of proper cleaning is the #1 reason for renter-landlord disputes at the end of a tenancy. More than 50% of post-tenancy disputes appear to have moved out cleaning involved and more than 40% with damage caused by the whole lease period.
A landlord will strictly watch whether the dust and marks are cleaned off the kitchen worktops and appliances, bathroom utilities, living room interior, i.e. furnishing tops, shelves, skirting or wall decorations (if present), lighting fixtures, doors, handles and etc.
* TIP:
Start your move out cleaning in advance! Prioritise clearing cleaning issues at least a month prior to your moving out.
* Important note:
Unfortunately, it is common for rogue landlords to prey on unsuspecting tenants who lack the know-how and experience. You never know how much can a landlord charge you for cleaning. Beware of shady cleaning company 'recommendations", that afterwards turn out to come with up to 33% above the standard rate for post-tenancy cleaning in London.
The best way is to carry your own independent research for the best end of tenancy cleaning service.
Depending on how busy your schedule is, you can check what are the end of tenancy cleaning prices in London and match rates if you choose to rely on professionals.
Triple-check if Your Tenancy Deposit is Secured
According to the law, landlords are required to work with one of the three government-approved deposit protection schemes no later than 30 days past you moving in the property. As standalone third-party, each of the three schemes will guarantee your deposit is well protected and in case of disputes will serve as an independent adjudicator.
The 3 government-approved schemes have the sole purpose being the independent voice of reason in case of tenant-landlord dispute, by representing both landlords and tenants in a fair and open stand.
This is meant to ensure both sides in any tenancy agreement are protected from attempts of abuse, especially from rogue landlords. Any security deposit has to be properly secured within a fixed period of 30 days after tenants move in.
Don't blame landlords for impressive deposits (in terms of amount, of course). Never trust one as well. Always make sure to check yourself if your deposit has been taken care of properly.
Manually research if your housing address is present with one of the 3 authorised schemes:
Your address should be there somewhere. In the unfortunate case, you should immediately contact your landlord and demand for your deposit back. Tenants can plead for compensations ranging up to 3x times the initial security deposit.
How to Handle Tenancy Deposit Disputes?
"A wise man once said nothing" is not a phrase you should follow in this scenario. Here are a few tips that will help you manage a deposit dispute with the landlord:
Talk to your landlord and always try to negotiate politely. There are many occasions where it is the human factor that plays a crucial role in resolving tenancy disputes;
Arm yourself with patience and discuss with your landlord each and any dispute solution. If you can not come to an agreement, then you can proceed further;
Contact your deposit protection scheme and plead your case. You will be appointed with a dedicated professional to assist both sides to reach an agreement;
It is crucial for you to have all paperwork done to use as grounds to your claim – move in and move out reports (it's best to have those as a third party service), proof of deposit, dated photos, videos, letters or other forms of written communication (web included) and etc.
Along the road of figuring out who is right and who is wrong, both sides will have the chance to state their point of view, along with proof of course.
* Important note:
The whole process is part of the services of deposit protection schemes. Bear in mind, that it could take up to 2 months for your case to be fully resolved. That's why tenants should not rely on their deposit in terms of short-term finances.
Go through Your Tenancy Agreement as many Times as You Need!
Your rental contract should contain all information and details in terms of requirements and conditions for security deposit refunds, for both landlords and tenants. It is the tenancy agreement that explicitly declares how and when your lease will start and end, what landlords rules renters are bound to in terms of inventory condition, along with mandatory chores for tenants all the way from day one to the one prior to moving out. Make sure you also keep documentation as proof of deposit in order to be on the safe side.
What are the Responsibilities of Tenants at the End of a Tenancy:
The content of each tenancy agreement can be different, yet oftentimes, includes the following responsibilities:
Arranging a service from professional tenancy cleaners;
Take care of shared residential areas;
Maintain the pleasant looks of small garden areas;
Repaint your interior back to how it was the day you moved in;
Return furnishing arrangement back where it was at your check-in.
Many manage to develop a sustainable and healthy friendship with their landlord, but at the end of the day, it is your rental agreement that will be considered as grounds of reason in case of post tenancy disputes.
The Importance of Check-in and Check-out Inventory Reports Have on Your Security Deposit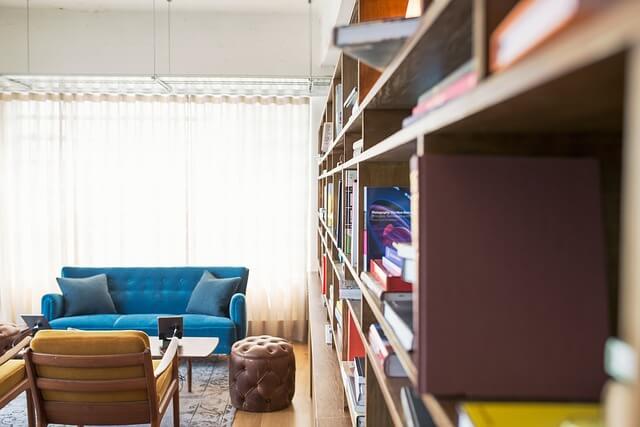 An independent property inventory clerk can end up being your personal saviour. Your property inventory reports at both the beginning and end of the lease will show if there is any damage or other alterations of property condition present for the period of your tenancy.
Your tenancy agreement is where you set your grounds in terms of tenant rights and responsibilities. Any conscientious renter has to be fully aware of its contents.
Don't trust chance, but rather make that comparison on your own long enough before final date as a tenant in that particular housing. Last moments always hold risks of surprises, so instead of tempting fate, start preparations at least a month prior to you leaving the property.
"Wear and tear is damage that naturally and inevitably occurs as a result of normal wear or ageing. It is used in a legal context for such areas as warranty contracts from manufacturers, which usually stipulate that damage from wear and tear will not be covered."  – Definition of "Wear and Tear" @ Wikipedia
While certain types of damage might fit under "fair wear and tear", dents, finger marks, cracks etc. are where the many risks of deposit deduction lay. Tenancy repairs a natural part of ending your lease.
* TIP:
It is important to understand that it in favour of your landlord for his/her rental property to be professionally cleaned by hiring end of tenancy cleaners. This means that
* Important note:
Bear in mind that it is in your landlord's best of interest to ensure his/her excellent property condition, by hiring a professional cleaning company at your expense.
Takeaways:
The end of a tenancy is stressful both for tenants and landlords. Inexperienced renters are often the subject of abuse and scam attempts from their letting agent or landlord. Compared to the risk of various deductions, This is why the basic end of tenancy cleaning tips and know-how are mandatory for the well-being of renters.