From Grime to Gleam: The Artistry of Window Cleaning by Go Cleaners in Kensal Green
Expert solar panel cleaning to maximize their energy efficiency.
Flexible service contracts for regular maintenance or one-time cleanings.
Quick response to urgent window cleaning needs, such as post-storm cleanup.
Call now

020 3746 2411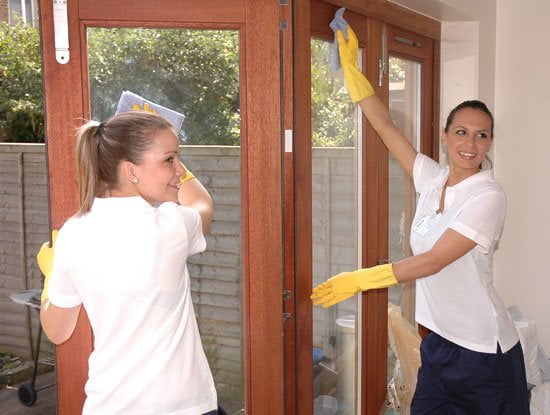 Cleaners near you
Available evenings & weekends
24/7 call center operator
Professional cleaners
Bringing Clarity to Kensal Green with Unsurpassed Window Cleaning Services
Elevating the Standard of Window Cleaning in Kensal Green
Our mission is clear: to transform your windows from dusty, dull panes into sparkling showcases of cleanliness and brilliance. We understand that in Kensal Green, where urban life intertwines with the lush parks and greenery, your view is a priceless asset. That's why we employ a team of highly skilled professionals, equipped with cutting-edge technology and eco-friendly cleaning solutions, to ensure your windows remain spotless and streak-free.
The Go Cleaners Advantage:
Experienced Professionals: Our team comprises seasoned experts with an acute understanding of the unique challenges presented by window cleaning in Kensal Green. From high-rise apartments to quaint storefronts, we've got the experience to handle it all.
Eco-Conscious Approach: Kensal Green's residents are known for their eco-awareness. So are we. Our cleaning solutions are not only effective but also environmentally friendly, ensuring the safety of your family and the planet.
Cutting-Edge Technology: We invest in the latest window cleaning equipment, from water-fed poles to high-reach wash systems, to provide efficient and thorough cleaning, no matter the height or complexity.
Customized Solutions: We know that each building is unique. Our approach is tailored to the specific requirements of your property, ensuring a custom solution that meets your needs perfectly.
Our Services:
Residential Window Cleaning in Kensal Green: Your home is your sanctuary, and we make it shine. Enjoy clear, unobstructed views from the comfort of your living space.
Commercial Window Cleaning in Kensal Green: For businesses, we understand the importance of making a positive first impression. Clean windows reflect professionalism and attention to detail.
High-Rise Window Cleaning: We specialize in reaching new heights. Our team is trained and equipped to handle even the tallest of structures.
Why Choose Go Cleaners?
When you select Go Cleaners for your window cleaning needs in Kensal Green, you're not just choosing a service – you're selecting a partner dedicated to your satisfaction. We bring excellence, experience, and eco-consciousness to every project, ensuring that your windows remain a testament to clarity.
So, if you're seeking superior window cleaning in Kensal Green, look no further. Contact Go Cleaners today for a brighter, more vibrant world right outside your window. Our commitment to perfection, personalized service, and eco-friendly approach is the key to unlocking crystal-clear views in Kensal Green. We don't just clean windows; we illuminate the essence of your space.
Custom Window Design and Cleaning
| Aspect | Information |
| --- | --- |
| Unique Window Designs | We specialize in cleaning custom and uniquely designed windows, such as stained glass, leaded glass, and architectural masterpieces. |
| Artistry Meets Precision | Our team understands that these windows are a blend of artistry and precision. We clean with utmost care, preserving their aesthetic beauty. |
| Attention to Detail | Our meticulous approach means every intricate detail of your custom windows is cleaned, leaving no room for dust, smudges, or streaks. |
| Preserving Historical Value | For historical properties, we take pride in preserving the historical and architectural value of custom windows during cleaning. |
| Specialized Cleaning Products | We use specialized, non-abrasive cleaning products that are gentle on delicate materials, ensuring longevity and brilliance. |
| Handcrafted Frames | Custom windows often feature handcrafted frames. We clean both the glass and the frame with care, ensuring a comprehensive restoration. |
| Restoring Transparency | Our goal is to restore the transparency of these unique windows, allowing their beauty to shine through with clarity. |
| Artisanal Expertise | Our team includes experts with an artisanal approach, who appreciate and understand the artistry behind custom window designs. |
| Client Satisfaction | Our success is measured by the satisfaction of our clients, who trust us to clean and maintain their prized custom windows. |
Kensal Green: Your Neighborhood Guide
Kensal Green, a neighborhood with a unique blend of history and contemporary living, is one of London's hidden gems. At Go Cleaners, we're not just your friendly window cleaning service provider; we're your local guide to everything Kensal Green has to offer.
🏡 A Neighborhood with Character
Kensal Green exudes character and charm. Its tree-lined streets, Victorian and Edwardian architecture, and welcoming community create a warm atmosphere. It's the kind of place where you can enjoy a leisurely stroll and admire the local history etched into the very bricks of the buildings.
The neighborhood boasts beautiful parks and green spaces, including the renowned Kensal Green Cemetery. These areas offer a serene escape from the hustle and bustle, providing residents with an oasis of tranquility amidst city life.
🛍️ Local Shops and Eateries
Kensal Green offers a variety of local shops and eateries, where you can find unique treasures and savor delicious meals. Whether it's a cozy cafe, a boutique store, or a family-run restaurant, the neighborhood has it all.
From residential window cleaning to commercial services, Go Cleaners takes care of all your window cleaning needs. We're your reliable partner in preserving the neighborhood's aesthetic appeal, one window at a time.
What clients say about us
We did a renovation and the house was looking awful afterward. There was dust literally everywhere. Thank you for cleaning up everything so quickly, now we can enjoy our home again.
Thank you! Now I don't have to toss our heirloom rug. However, I expected better results on my bedroom carpet.
I always get the service when I need it, and my rental flats are always in a flawless condition after you have cleaned them.
I was abroad for a few years and my garden became a mess in that time. I collected quotes and chose you for clearing the junk. Now, my favourite spot in the house looks tidy again. Thank you.
I ordered a gutter cleaning but got much more. My system was inspected, repaired, and the technicians gave me advice on how to protect it from getting clogged.
I have a stone floor in my kitchen which needs regular maintenance. I use these guys every six months and I am satisfied with the look of my floor.
My first time using your services, so I was a bit skeptical. Yet, the cleaners were professional and helpful. Would call you again as long you come at the expected time.
Amazed from the look of my appliance! I honestly didn't expect this service to make such a difference, now everything I cook has a better taste. Thank you from all our family members.
Thank you for helping me with my driveway. The results were extremely satisfying even though it was never cleaned before. Cheeers!
There was so much mud caked into the foyer runners that we were ready to throw them away, but your cleaner said he could save them. He was right and we are grateful.
Very pleased with the appointed account manager, the communication is easy and the results satisfying. As a growing business we need to have a spotless work environment and your cleaners are doing a great job delivering it.
The curtains in my husband's study were becoming dingy and smelly because of the cigar smoke. I was ready to purchase a new set but the stains came out. You saved us money.
They wash my windows every month and I am happy with the service. Sometimes the cleaner is late but still, the windows are cleaned very well each time.
Our services in Kensal Green
Book cleaning services online near you