Crystal-Clear Dreams with Go Cleaners' Window Magic in Southwark
Knowledge of the specific requirements for historical or architectural windows.
Access to cutting-edge window cleaning technology, such as water-fed poles.
Hassle-free installation of bird and pest deterrents to prevent recurring window staining.
Call now

020 3746 2411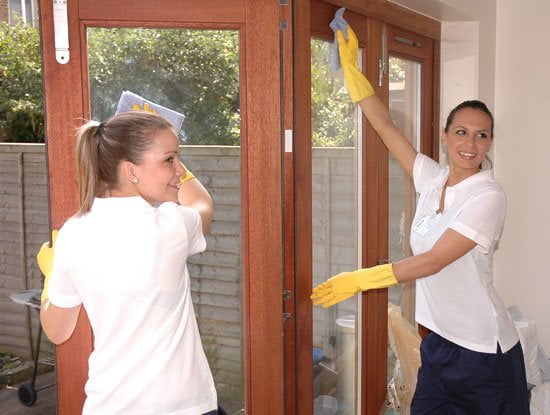 Cleaners near you
Available evenings & weekends
24/7 call center operator
Professional cleaners
Emergency Window Cleaning Services: Handling Unexpected Spills, Stains, and Events
When the unexpected strikes in Southwark, and your windows need a rescue mission, Go Cleaners is your dependable partner for swift and efficient emergency window cleaning services. 🚀
Why Choose Us for Window Cleaning in Southwark? Our team specializes in the art of window cleaning in Southwark, and we've got the experience and expertise to back it up. 🏙️
Fast Response Time: We understand that accidents can happen at any moment. That's why we offer a rapid response team, available 24/7. 🕒
Experienced Technicians: Our highly skilled technicians are well-versed in handling unexpected spills, stains, and events. They know how to assess and address the issue, leaving your windows in pristine condition. 🧽
Cutting-Edge Tools: We come equipped with cutting-edge tools and eco-friendly cleaning solutions. 🌱
Emergency Hotline: When you need us most, simply dial our emergency hotline, and we'll dispatch a team of experts to your location in Southwark. 📞
The Go Cleaners Difference:
Rapid Assessment: Upon arrival, we swiftly assess the extent of the damage and the type of stains or spills. 🧐
Customized Solutions: We tailor our cleaning approach to address the specific issue at hand. Whether it's graffiti, stains, or other contaminants, we've got it covered. 🧼
Efficient Cleanup: With our state-of-the-art equipment, we ensure that your windows are restored to their original glory. No more obstructions to the Southwark scenery. 🌇
Streak-Free Shine: Our team ensures that the final result is not just clean but sparkling, allowing you to enjoy the view without any distractions. ✨
Don't let unexpected window mishaps spoil the beauty of Southwark. Trust Go Cleaners for fast and effective emergency window cleaning services. Contact us today for immediate assistance and let us make your windows shine again. 📲🌆
Southwark: Where Heritage Thrives and Windows Shine Bright
In the heart of the bustling metropolis, Southwark stands as a testament to the confluence of history and modernity. As a proud member of the Go Cleaners family, we are delighted to bring our premium window cleaning services to this diverse and culturally rich borough.
Cultural Melting Pot: Southwark is a living canvas where history, arts, and modern architecture coexist harmoniously. Iconic landmarks like the Shard and the Globe Theatre stand alongside historic sites, creating a vibrant tapestry of culture.
Art and Inspiration: Southwark's thriving arts scene is an inspiration to all. The borough is alive with galleries, theaters, and events that celebrate creativity in all its forms.
Window Cleaning Brilliance: At Go Cleaners, we understand that the windows of Southwark are the frames to its beauty. Our specialized window cleaning services are designed to ensure that the views from your home or business reflect the charm and vibrancy of this borough, allowing the natural light to flood in and brighten your space.
Join Us in Southwark: Whether you're a longtime resident or a newcomer, let Go Cleaners be your partner in keeping your windows sparkling and the essence of Southwark alive. We're dedicated to maintaining the vibrancy of this borough, one clear view at a time.
What clients say about us
We did a renovation and the house was looking awful afterward. There was dust literally everywhere. Thank you for cleaning up everything so quickly, now we can enjoy our home again.
Thank you! Now I don't have to toss our heirloom rug. However, I expected better results on my bedroom carpet.
I always get the service when I need it, and my rental flats are always in a flawless condition after you have cleaned them.
I was abroad for a few years and my garden became a mess in that time. I collected quotes and chose you for clearing the junk. Now, my favourite spot in the house looks tidy again. Thank you.
I ordered a gutter cleaning but got much more. My system was inspected, repaired, and the technicians gave me advice on how to protect it from getting clogged.
I have a stone floor in my kitchen which needs regular maintenance. I use these guys every six months and I am satisfied with the look of my floor.
My first time using your services, so I was a bit skeptical. Yet, the cleaners were professional and helpful. Would call you again as long you come at the expected time.
Amazed from the look of my appliance! I honestly didn't expect this service to make such a difference, now everything I cook has a better taste. Thank you from all our family members.
Thank you for helping me with my driveway. The results were extremely satisfying even though it was never cleaned before. Cheeers!
There was so much mud caked into the foyer runners that we were ready to throw them away, but your cleaner said he could save them. He was right and we are grateful.
Very pleased with the appointed account manager, the communication is easy and the results satisfying. As a growing business we need to have a spotless work environment and your cleaners are doing a great job delivering it.
The curtains in my husband's study were becoming dingy and smelly because of the cigar smoke. I was ready to purchase a new set but the stains came out. You saved us money.
They wash my windows every month and I am happy with the service. Sometimes the cleaner is late but still, the windows are cleaned very well each time.
Our services in Southwark
Book cleaning services online near you